Impressive material and stitching. Really sturdy frame, I even store some equipment on top with no issue. I was able to fit a 4″ inline fan set up inside with ease.
Supported with strong metal poles, the quality Oxford fabric grow tent is tear-proof & double-stitched for good light blockage
Easy to install & set-up. Excellent choice for professional & amateur growers alike
Indoor Grow Tent | Growing Tent System | Hydroponic Grow Room
A Variety Of Options to Choose From
FREE DELIVERY ACROSS IRELAND ON ALL ORDERS €50+ or more - (Save €22)
3 DAY JUNE SUPER SALE … Don't Miss Out
Whether it's sunny or rainy, summer or winter, the grow tent provides a good growing environment for your plants. Unlike ordinary planting, stable and sufficient light and suitable humidity can make your plants grow faster and better.
Double Side View
Heavy-Duty Support Bars
Easy Access
Highly Reflective Lining
SPECIFICATIONS - 1.2m x 1.2m
SPECIFICATIONS - 1.5m x 1.5m
DUE TO CURRENT DEMAND
PLEASE ALLOW 7-10 DAYS DELIVERY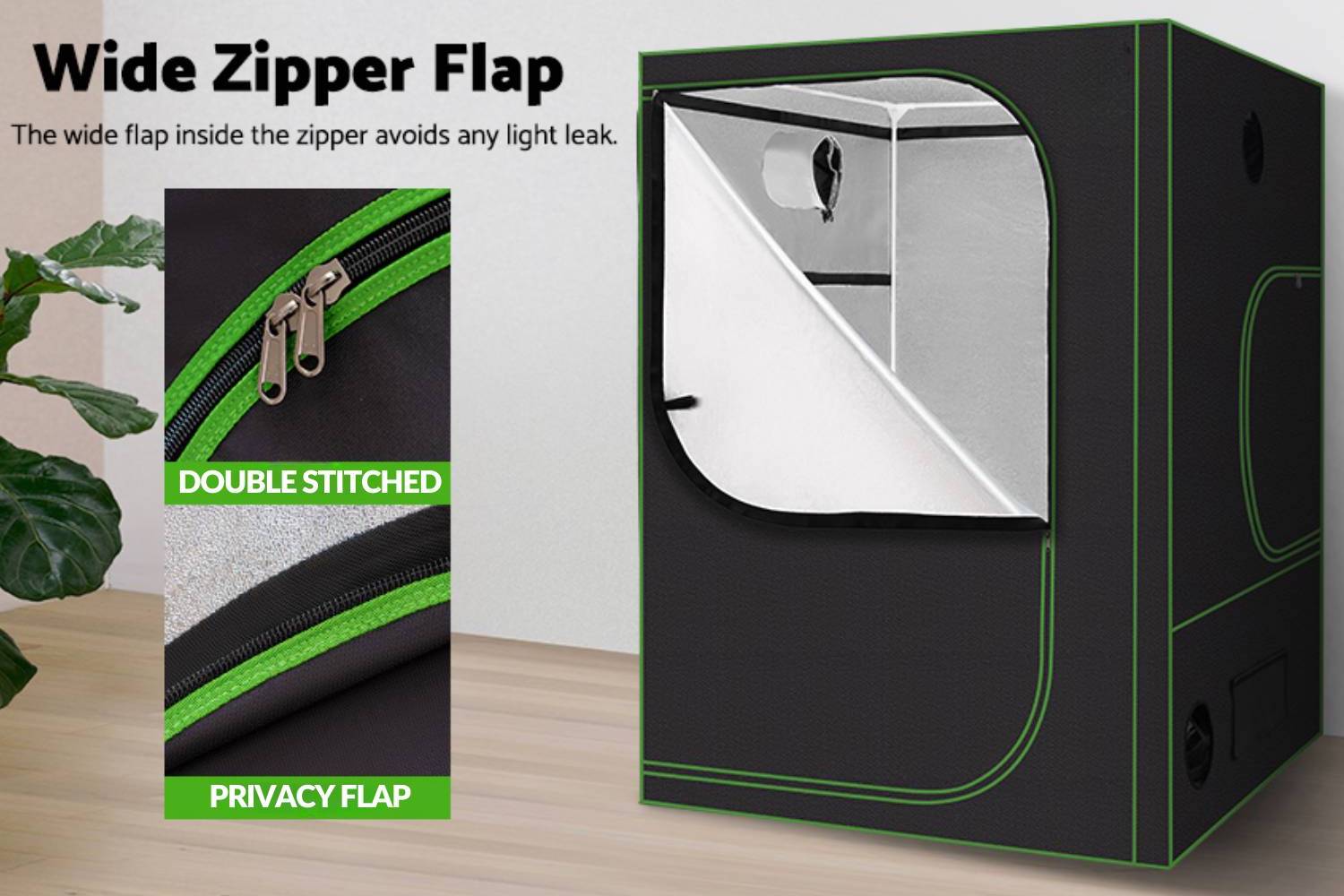 Versatile Ports
Controlling your growing environment is crucial to getting the yields you want. This grow tent features 5 vent ports which make temperature control a breeze & 2 ground-level micro-mesh ports which allow for simple air intake. 2 cord ports help organize cables and keep the grow tent tidy. 3 zippered doors enable easy access, and the large one has Velcro tape for quick attachment.
Efficient Lighting Control
One of the biggest advantages of using an indoor grow tent is the reflective property of interior walls. It ensures that you're getting the most out of your indoor grow lights. The Mylar lining of this grow tent is 95%~98% reflective, which boosts the growth rate of your plants. And the grow tent comes with wide flap inside the zipper which avoids any light leak.
Durable Construction
This outdoor grow tent is constructed with 600D Oxford fabric. So this grow tent can maintain the internal conditions and keep odours from permeating everywhere. And this indoor grow tent features powder coated steel frame with anti-aging heavy-duty PP corner connectors. The grow tent is sure to serve you for long without wear and tear.
Heavy-Duty Support Bars
A grow tent is one of the best ways to give your plants everything they need for a healthy life. And the grow tent lets you have fresh produce year-round by creating an appropriate environment for your indoor garden. This indoor grow tent comes with 3 support bars which provide strong support for hanging all kinds of lights and fans to control lighting and temperature easily.
Easy to Assemble & Clean
This indoor grow tent is easy to install and no tools are needed. The spill-proof floor tray in the grow tent can hold quite a bit of liquid and is removable for stress-free cleanup, which is nice to have if you want an extra failsafe in case you spill water, nutrient solution, or your system fails in some way.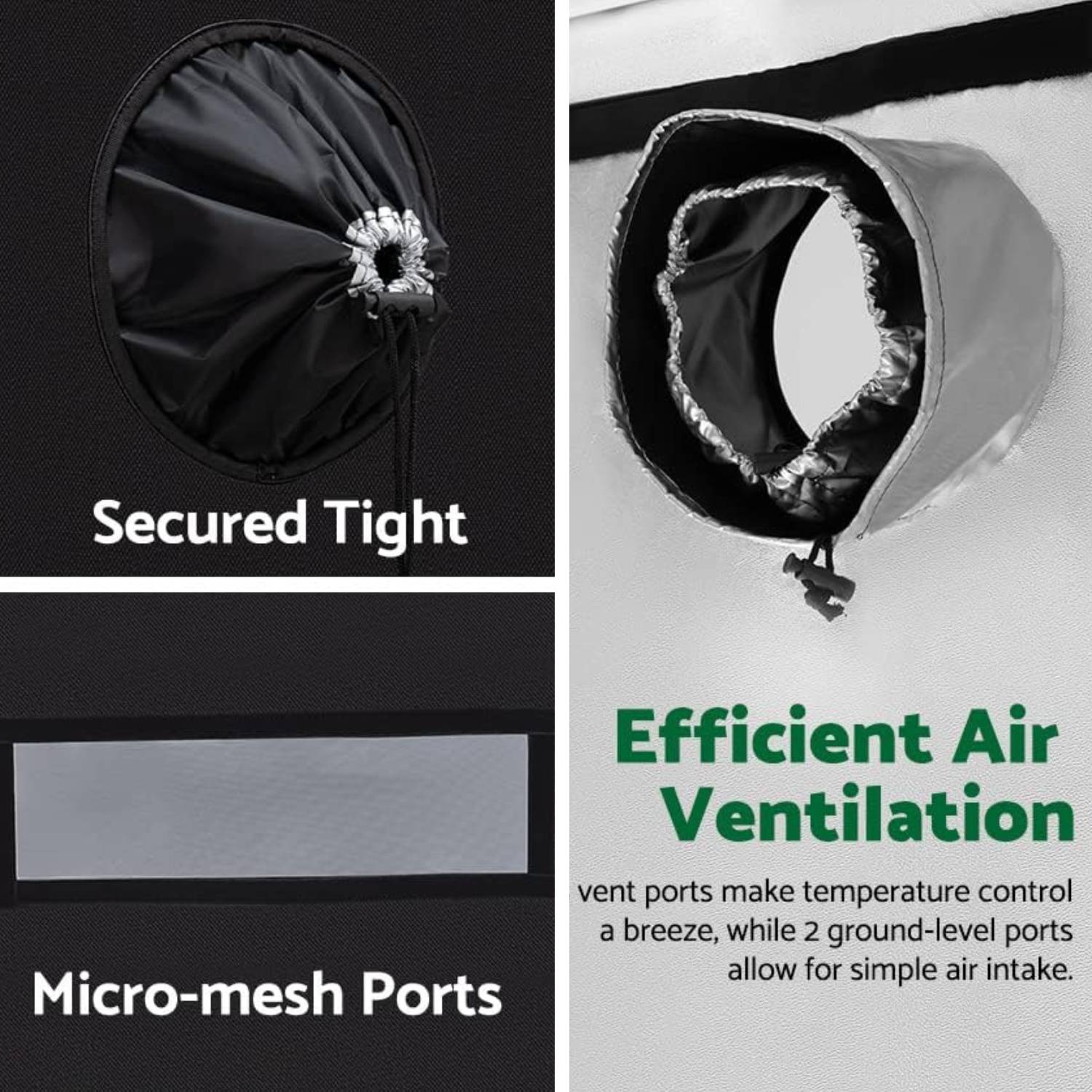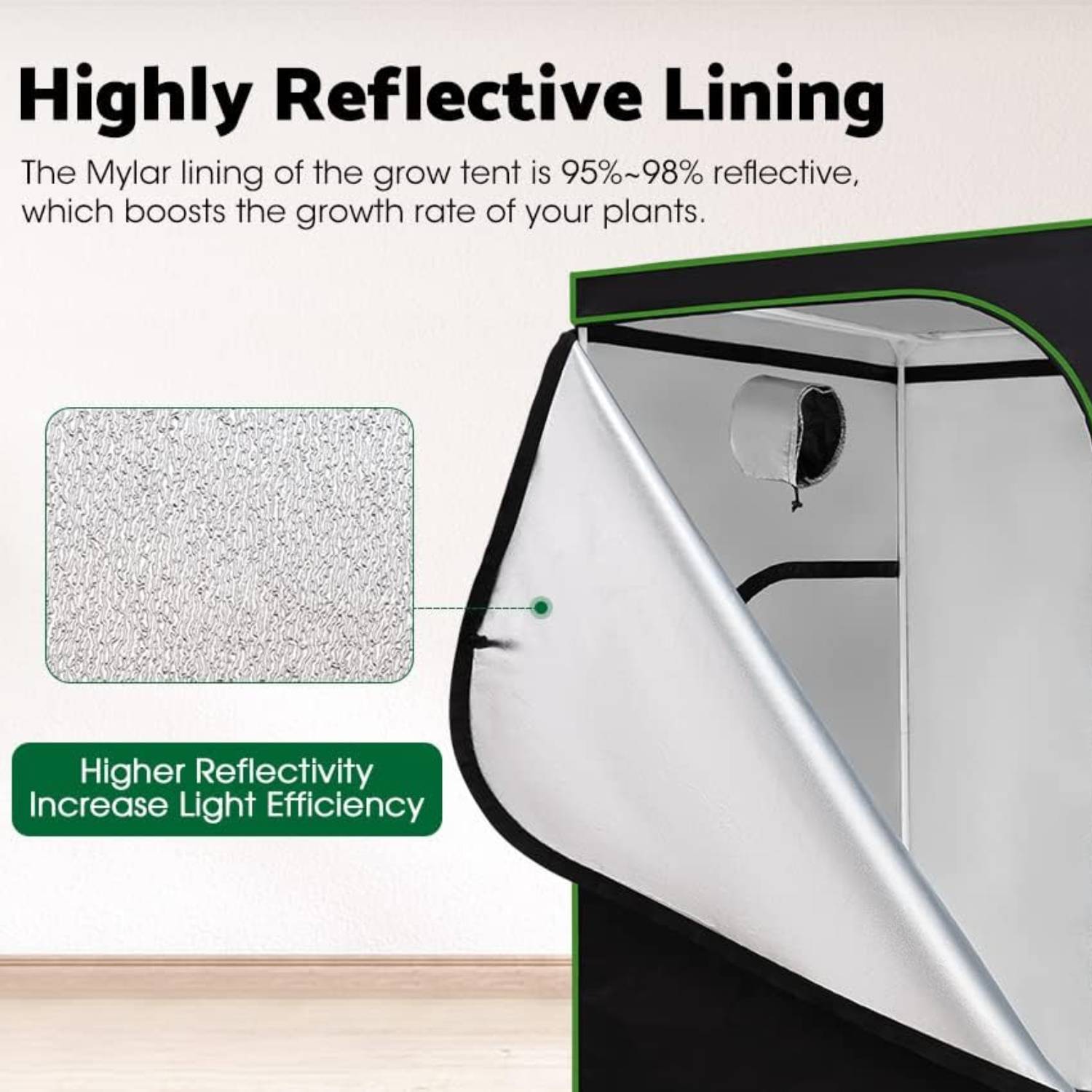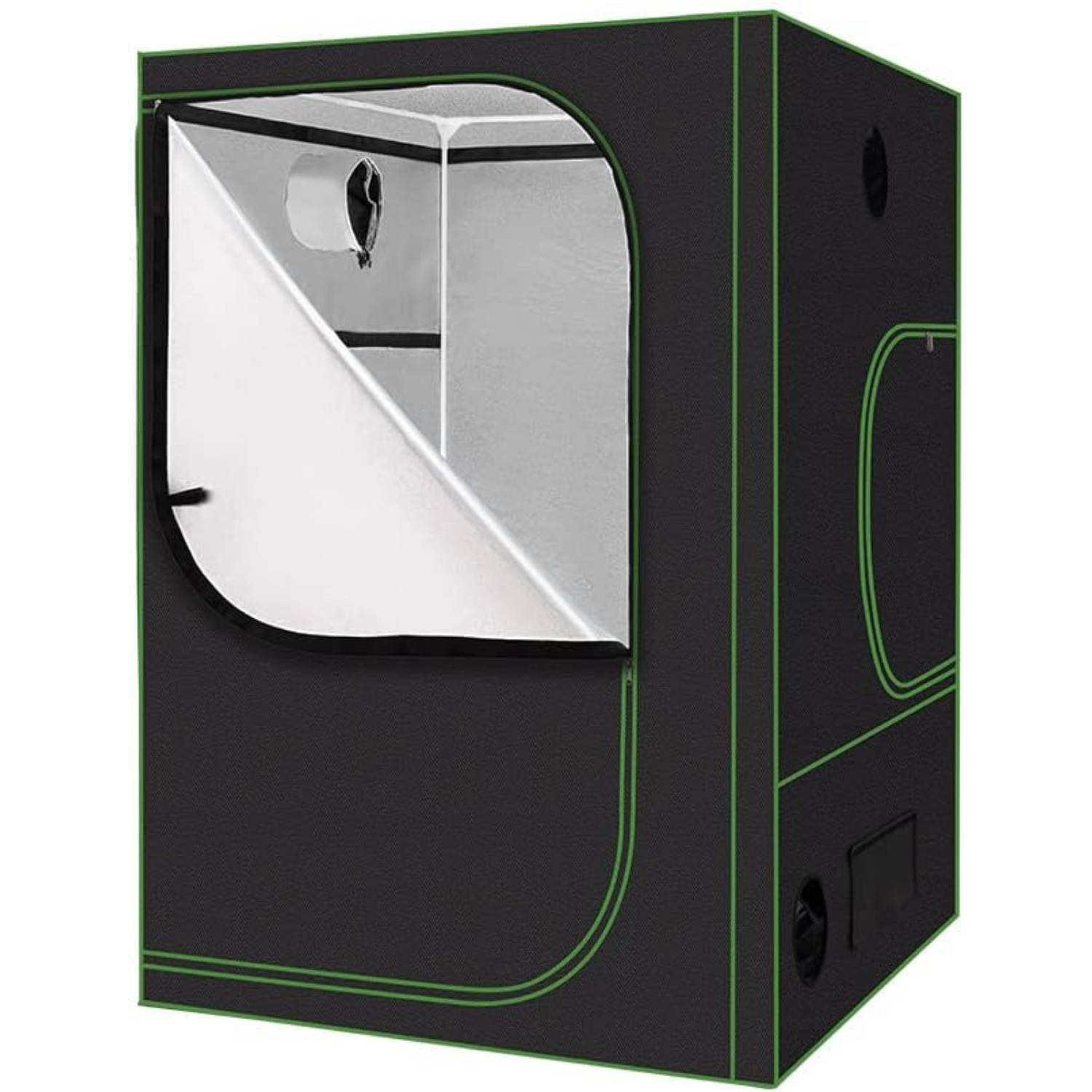 Frequently Asked Questions
Which payment methods are accepted?
We currently only accept credit card payments, PayPal & Crypto currency. More payment methods will be added in the future.
What currency are the prices displayed in?
All of our prices are displayed in € Euro
What are your delivery options and how long will it take?
IRELAND: Free delivery, 5-7 days
Other countries: Free delivery, 5-7 days
OUR DELIVERY PARTNERS
Do I get a receipt for my order?
You will be sent a receipt for your order by email after payment is made. You will also receive a confirmation email with a tracking number once your item has been shipped.
Do you have a shop location?
We are a "online insect screen supplier", with no physical shop or premises. In this way, we are able to pass our considerable savings directly to you.
How do I know if my order has been shipped?
Once your order is shipped, it will be marked as complete in our database and you will receive a confirmation email with a tracking number.
I haven't received my order yet! Is it lost?
If you have any concerns with your order, please contact our support team by email and they will be glad to assist you. Most emails are answered within 1 business day.
Support Team: [email protected]
What is an Indoor Grow Tent?
An Indoor Grow Tent, also known as a Growing Tent System or a Hydroponic Grow Room, is a portable, enclosed space designed to create a controlled environment for indoor gardening. It provides a dedicated area with reflective walls, ventilation, and lighting to support the optimal growth of plants.
What are the benefits of using a Growing Tent System?
Using a Growing Tent System offers several benefits. Firstly, it allows you to create a controlled environment for plants, regardless of the external conditions. Secondly, it helps to contain odors and prevent pests from infesting your plants. Lastly, it provides privacy and discretion for indoor gardening projects.
How does a Hydroponic Grow Room work?
A Hydroponic Grow Room utilizes hydroponic or soilless cultivation techniques within an enclosed space. It typically involves providing plants with a nutrient-rich water solution, adequate lighting, and proper ventilation. This controlled environment promotes optimal plant growth, allowing you to maximize yields and cultivate plants efficiently.
Can an Indoor Grow Tent accommodate different types of plants?
Yes, an Indoor Grow Tent is versatile and can accommodate various types of plants, including vegetables, herbs, flowers, and even fruiting plants. The adjustable lighting, ventilation, and space configuration within the tent allow for customization to suit the specific needs of different plant species.
Is a Growing Tent System easy to set up?
Yes, a Growing Tent System is designed for ease of setup. It often comes with straightforward instructions and requires minimal tools and assembly. Many models feature sturdy frames and durable materials that ensure stability and longevity.
Can a Hydroponic Grow Room be used in small spaces?
Yes, a Hydroponic Grow Room can be used in small spaces. There are compact grow room options available that are designed to fit into smaller areas such as closets or spare rooms. These systems maximize space utilization while still providing an optimal environment for plant growth.
Are Indoor Grow Tents energy-efficient?
Yes, Indoor Grow Tents are generally energy-efficient. They are designed to optimize light distribution and reflection, reducing the energy required for plant growth. Additionally, many grow tents feature efficient ventilation systems and options for utilizing energy-saving LED grow lights.
Can a Growing Tent System be used for all stages of plant growth?
Yes, a Growing Tent System can be used for all stages of plant growth, from seedling to flowering. It provides customizable features such as adjustable lighting, height extensions, and ventilation options, allowing you to create the ideal environment for each stage of plant development.
How durable are Hydroponic Grow Rooms?
Hydroponic Grow Rooms are designed to be durable and long-lasting. They are often constructed with sturdy materials such as heavy-duty fabric or reinforced metal frames to ensure stability and withstand the rigors of indoor gardening. Proper care and maintenance can further extend the lifespan of a grow room.
Are Indoor Grow Tents suitable for commercial or professional use?
Yes, Indoor Grow Tents can be suitable for commercial or professional use, especially for smaller-scale operations or specific plant cultivation. They offer a cost-effective solution for creating controlled growing environments, allowing commercial growers or professional gardeners to efficiently manage multiple plant varieties in a compact space.