This is a great product at an extremely good value! It arrived on time, was quick and easy to set up, and runs perfectly fine with the pump provided in the package.
Your Complete NFT Hydroponic Kit – Just Add Seeds & Water
Nutrient Film Technique Kit – Now In x2 Popular Kit Sizes
36 cup Kit only €199 

(save €100)

108 cup Kit only €299

(save €100)
FREE DELIVERY ACROSS IRELAND ON ALL ORDERS €50+ or more - (Save €22)
END OF FEBRUARY SUPER SALE … Don't Miss Out
No experience needed & easy to take care of. This hydroponic indoor or outdoor grow system is designed for fast, maximum-convenience vegetable gardening.
Still Not Sure You Can Do It? Watch The Video Here – click here
DUE TO CURRENT DEMAND
PLEASE ALLOW 5-7 DAYS SHIPPING
DUE TO CURRENT DEMAND
PLEASE ALLOW 7-10 DAYS DELIVERY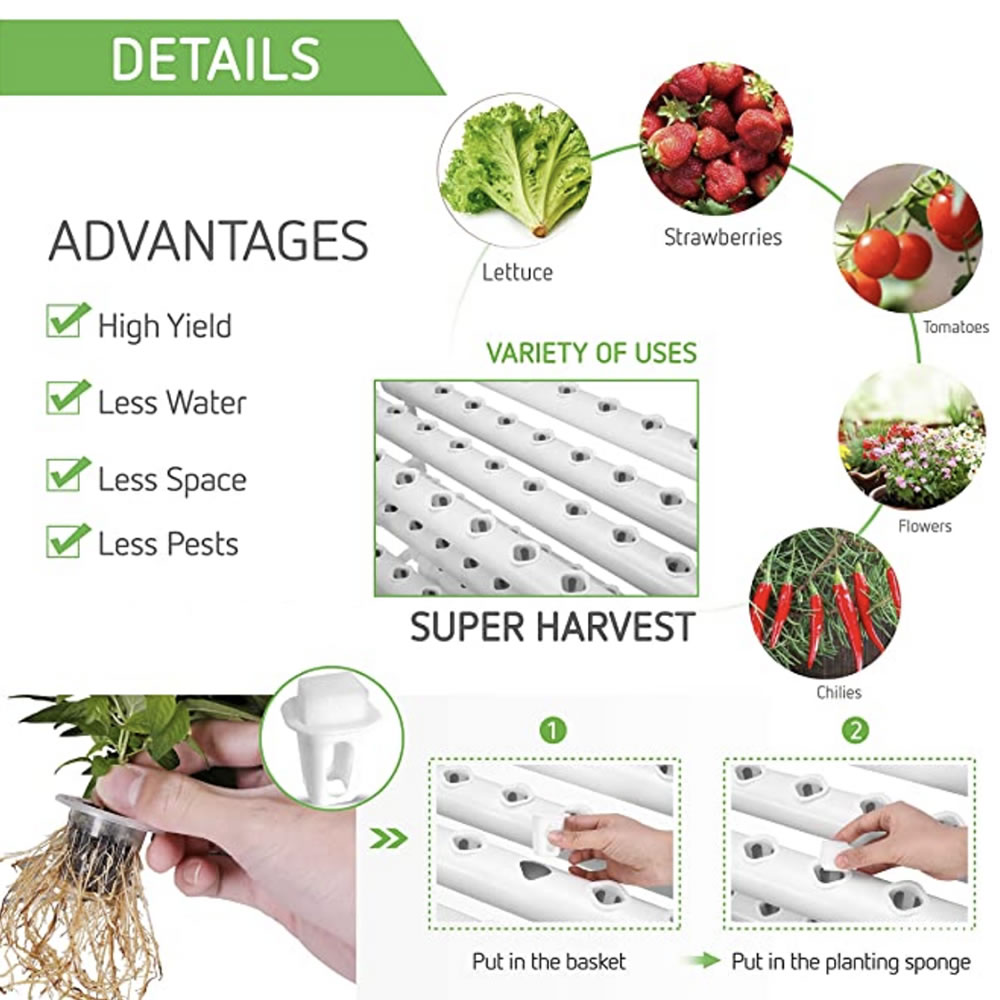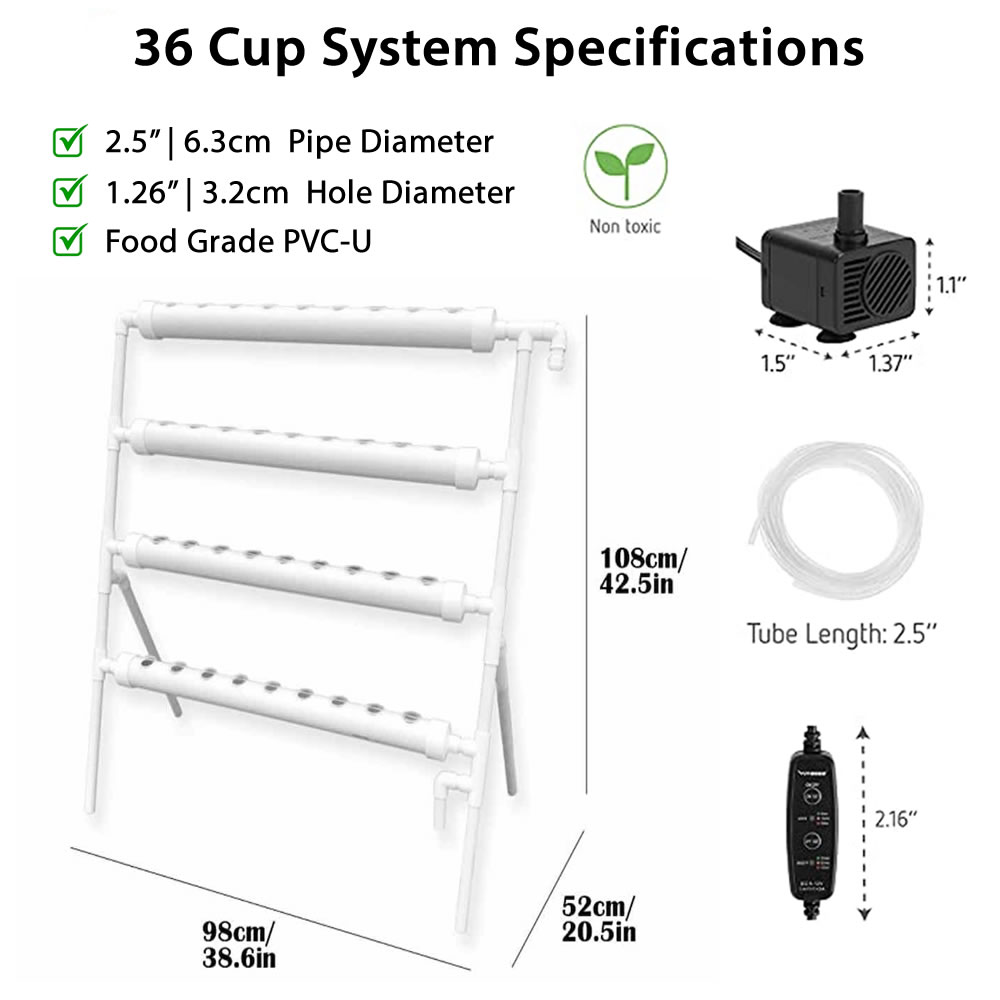 Item Type: Hydroponic Kit
Material: Plastic
Size: 110 x 98 x 50 cm / 43.3 x 38.5 x 19.7 inch
Hose Length: 150 cm / 59 inch
Weight: 13 kg / 28.66 lb
Package Includes: Tube Frames Set, Hose, Pump, 108 Sponge Plugs, 108 Net Cups, Timer
KEY FEATURES
Very simple to assemble and use, perfect for beginners! Growing plants in hydroponics requires less water, less space, and pests and diseases are more easily controlled and prevented.
This hydroponic station growth kit, UV stable, food grade reservoirs maximize plant health, growth, and yields, plant will be more nutritious and better-tasting than soil-gardened produce.
Food-grade material, safe and green, with all fittings
Easy assembled, convenient, space-saving and time-saving
Advanced inner blocking design
Inner stopper all uses food grade material for the water balance on every lay